TORTORICE'S TIPS
READ ALL ARTICLES >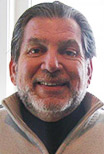 Tortorice's Tips are written and republished by Bob Tortorice, our owner and head contractor. Bob Tortorice has more than 35 years of experience in residential and commercial construction and shares his knowledge through his monthly article.
Eliminate the Headaches
with a Professional Energy Audit
Are you a do-it-yourself kind of person? Someone who likes to save money while taking pride in the work you've done? Are you considering improving the energy efficiency of your home? This time, instead of figuring it out on your own, you might want to consider calling in a professional to conduct an energy audit. I guarantee it will save you time, money and headaches.
Read More